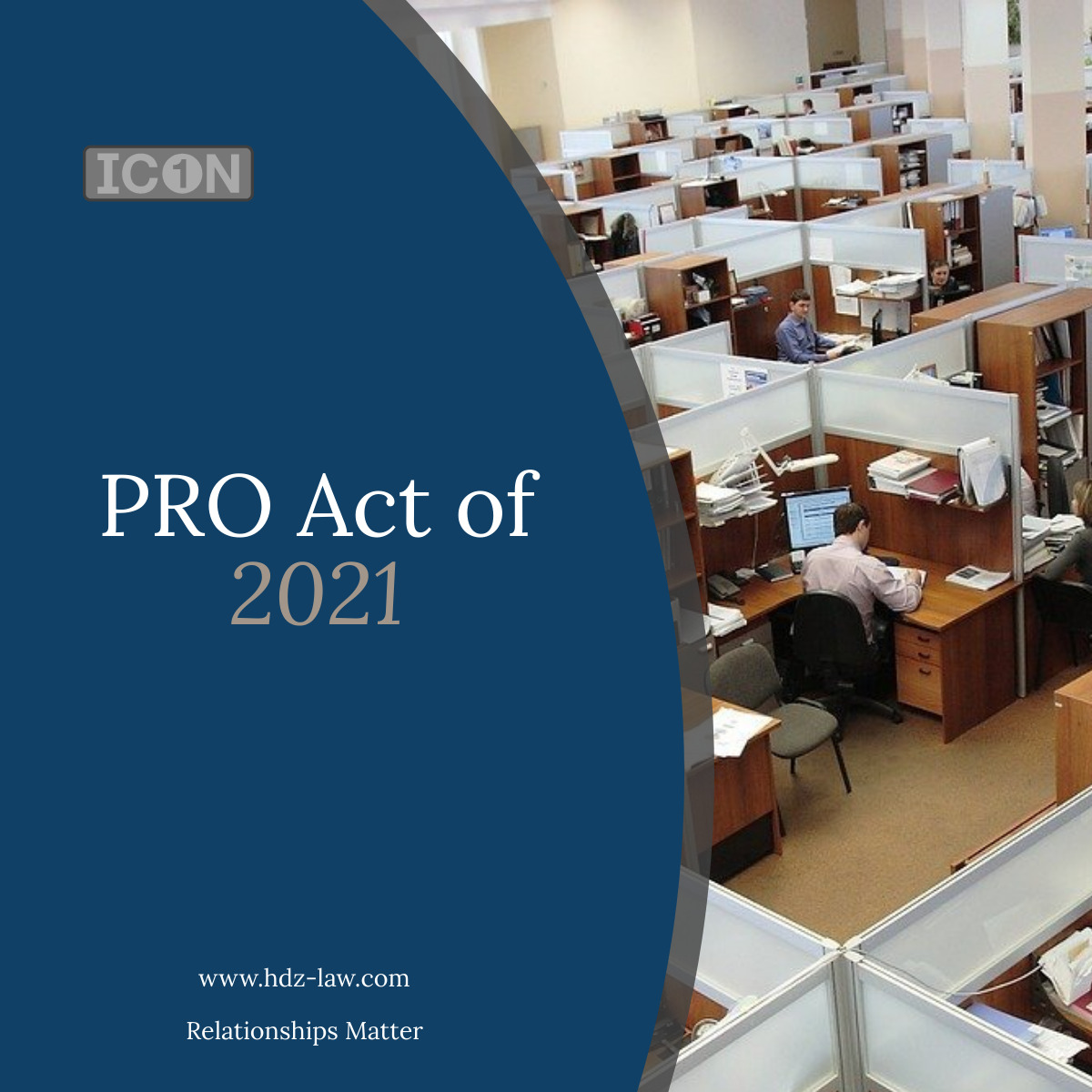 | Employment Law
Biden Administration Expected to Advance PRO Labor and Employee Policies
Anytime a new president is elected into office, there comes a probability of change to policies, ideologies and laws.  Many experts have predicted significant changes in the realm of labor and employment law as a result of President Biden taking office.  It is not uncommon for new presidential administrations seek to "reverse" or modify standing law, executive orders, and other avenues to fit to their new agenda.  This is no different in the Biden Administration as the newly elected president has made strong indications that he will support organized labor and employee-friendly policies.  As has been widely reported, President Biden has vocally advocated to raise the federal minimum wage to $15.00 per hour.  However, there are additional, lesser known, policies being pushed by the Biden Administration that could significantly impact employers.
President Biden already promised to sign the Protecting the Right to Organize ("PRO") Act Act.  The PRO Act would create sweeping changes to the National Labor Relations Act, focusing on pro-worker/union legislation. Specifically, the PRO Act would repeal the Taft-Hartley Act provision that allows state "right to work" laws.  This is especially consequential for Wisconsin which became a right to work state in 2015 and barred private-sector employees who work under union-negotiated contracts from being required to join their unions or pay union dues.  Currently, the decision for a state to become right to work is made at a state level, not a federal level.  The proposed PRO Act effectively overturns Wisconsin's state law by requiring that "all employees in a bargaining unit shall contribute fees to a labor organization for the cost of representation, collective bargaining, contract enforcement, and related expenditures as a condition of employment shall be valid and enforceable notwithstanding any State or Territorial law."
The PRO Act would also limit the definition of an independent contractor and classify more individuals as employees.  During his campaign, President Biden continuously advocated for employment status for "gig economy" workers such as Uber drivers.  President Biden argued that misclassifying gig workers as independent contractors prevented those individuals from receiving many legal benefits and protections.  Under the PRO Act, an "ABC Test" would be implemented to determine the status of workers.  The ABC Test would classify a worker as an employee unless "(A) the individual is free from control and direction in connection with the performance of the service, both under the contract for the performance of the service and in fact; (B) the service is performed outside the usual course of the business of the employer; and (C) the individual is customarily engaged in an independently established trade, occupation, profession, or business of the same nature as that involved in the service performed."  If the ABC Test results in a reclassification of the worker, employers will need to determinate whether to terminate its relationship with individuals who currently qualify as independent contractors or decide to retain them as employees.
President Biden has also expressed support for providing employees with mandatory paid family and medical leave.  The Family and Medical Leave Act requires employers with more than fifty employees to provide up to twelve weeks of leave for healthcare issues of an employee or family member, but does not require paid leave.  Biden Administration officials indicate that the President has a strong interest in implementing a federal mandate requiring employers to provide paid leave to employees who need to take care of health issues for themselves or a family member, although details related to the proposed mandate have been murky.
Finally, it is anticipated that the Biden Administration will seek to review the overtime rules under the Department of Labor's Wage and Hour Division and modify the minimum salary requirements for overtime exemptions.  In 2016, President Obama tried to issue similar changes to allow more "white collar" employees to be eligible for overtime pay.  The 2016 proposed rule raised the minimum salary for such workers to be exempt from overtime from $23,660.00 to $47,476.00.  It's likely that President Biden will seek to implement similar changes to the overtime laws, which ultimately could lead to more employees being eligible for overtime.
While this list of proposed changes in labor and employment relationships may seem overwhelming for employers, it is important to bear in mind that it is possible that many of the proposed changes get held up in Congress.  Nonetheless, Employers should continue monitoring the proposed changes outlined above and seek out counsel if/when any of the changes are enacted into law.  This is not the first time a new administration has proposed sweeping new legislation and threatened to reverse his predecessor's NLRB rules and other legislation, and it will certainly not be the last.  While the Biden Administration certainly seems to take a pro-employee approach, employers should be aware of their policies and procedures to ensure compliance with any future legislation.
For more information, contact Corey TilkensCorey S. Tilkens at 920-430-1900.